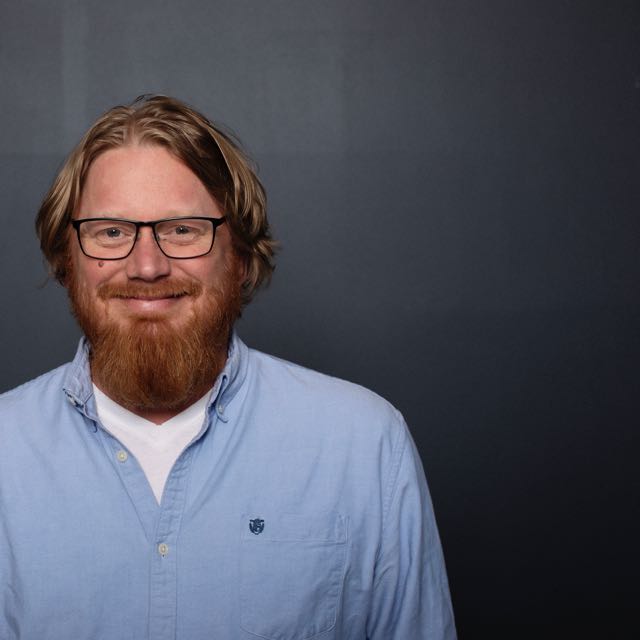 The first 30 festivals
It's no coincidence that the festival is being held in 'The White City', as Risør is often called.
For many years, Risør native Bernt Lauritz Larsen had been toying with the idea of the festival while arranging concerts in Risør Church and following his son Frode in his violin studies at the Norwegian Academy of Music and Norwegian National Youth Orchestra summer get-togethers in Elverum.
Here he became acquainted with the crème de la crème of young Norwegian musicians – and the leading Norwegian musicians who instructed them. He noticed that musicians were starting to create their own festivals in countries like Sweden and especially Finland.
"So when Arve Tellefsen presented his Oslo Chamber Music Festival, dad's idea to organise a festival in Risør was fully baked," says Frode, who apparently is also the origin of the idea.
"This is what actually happened," he continues. "Lars Anders Tomter was on tour in Risør with a number of musicians. It was a lovely evening in Southern Norway and the light was gradually fading. My father turned to Lars Anders and casually said the following, which was of course an already well thought-out idea: 'How about we organise a chamber music festival here in Risør, Lars?'"
The next year, the up-and-coming young pianist Leif Ove Andsnes was added as artistic director, together with Lars Anders. "From the very start, our goal was to combine young talented musicians and well-established professionals. One of the things that made our festival so unique was that we had our own festival orchestra."
Risør Festival Strings is back
During the anniversary year, the festival is returning to its roots and reestablishing Risør Festival Strings, which will be made up of new young musicians and such renowned string musicians as Sonoko Miriam Welde and Ludvig Gudim.
Risør Festival Strings was a development project. It started when the academy's chamber orchestra 'Young Strings of Norway', led by Lars Anders, was invited to the festival. They were eventually called Risør Festival Strings since they performed in Risør. Before long, many of these young musicians joined the Norwegian Chamber Orchestra, Oslo Philharmonic, KORK and so on, dispersing throughout the country's musical scene. But we held onto RFS like a precious stone. It gave us something unique: an intimacy, a closeness to each other and to the audience.  In this lovely little church, a compact and concentrated atmosphere was created that united both the performers and the audience in an intense experience. It was a magical moment when RFS gave it their all. You actually had the sensation that the church's outer walls were expanding.
The first few years, the young musicians stayed at a simple boarding school. The programme was intense and the room and board simple and straightforward. "But we had a blast!"
They were eventually moved into cosy little white houses and served gourmet food at City Hall – just like the other musicians. The young string musicians grew older and joined various Norwegian orchestras and educational institutions, but continued to meet in Risør in partnership with musicians of high international standing.
There is one particular musical and auditory memory that continues to reverberate loudly in Frode. "We were performing Honegger's Symphony No. 2 and trumpet player Håkan Hardenberger was performing with us. He was one of the honorary members of the orchestra and wore an RFS T-shirt. At the end of the symphony, he blared his horn so loudly that the tower of the Risør Church actually swayed. I kid you not! The people standing in the organ gallery heard the creaking."
Frode today
Apart from performing in RFS, Frode also worked on the practical aspects of the festival from early on. He also gradually started taking part in brainstorming sessions on the programme. This group was eventually formalised as a Programme Board.
"I've worked with the various festival and artistic directors and learned a tremendous amount along the way. I fondly remember working together with Lars Anders, Leif Ove and Turid Birkeland, followed by Pelle Kise-Larsen and Henning Kraggerud and, in later years, with Eirik Raude and the guest artistic directors, both as a performer and on the practical side."
An expanded Programme Board has now been established, comprising Tine Thing Helseth, pianist and conductor Christian Eggen and Frode Larsen, currently project director for KORK. Together with festival director Eirik Raude, this group now makes up the festival's artistic direction team.
"For many years, Christian Eggen played an important role in festival discussions. Tine and Eirik also have a long history with the festival. The new artistic directors come from completely different worlds. The four of us will try out our ideas on each other. Ideas need to be evaluated and refined. But remember, we are not four artistic directors. We are the artistic direction. We are a team," says Frode.