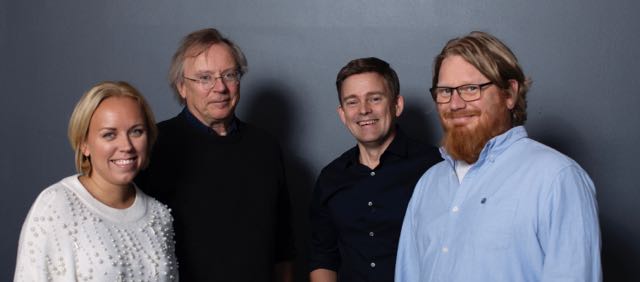 Tine Thing Helseth, Frode Larsen, Christan Eggen and Eirik Raude will be the artistic directors for the Risør Chamber Music Festival for three years starting in 2020. They are absolutely thrilled about the 30th anniversary of the festival in 2020 and have disclosed that Risør Festival Strings will be the main attraction of the upcoming festival.
We are extremely proud that Tine Thing Helseth has agreed to be part of the artistic direction team for the festival. For the next three years, we have put together our very own four-leaf clover that, in addition to Tine, also includes Frode Larsen, Christian Eggen and Eirik Raude. This gang of four is responsible for the artistic direction of the festival as part of our new artistic team.
Having Tine Thing Helseth on this team provides us with a strong performer who is passionate about and fully committed to the festival. For many years, Tine worked and established contacts worldwide and the Risør Chamber Music Festival will reap the benefits of her efforts.
"The new artistic directors come from completely different worlds. The four of us will try out our ideas on each other. Ideas need to be evaluated and refined. But remember, we are not four artistic directors. We are the artistic direction. We are a team," says Frode Larsen.