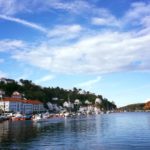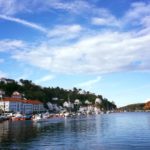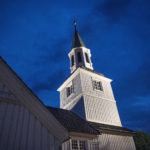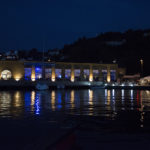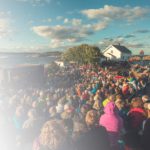 In the charming town of Risør, famous for its well-preserved old wooden buildings, the Risør Chamber Music Festival is held every year during the last week of June. With its beautiful white houses, narrow streets adorned with flowering rose bushes climbing up house walls, charming gardens and a small town square by the harbour, Risør offers an idyllic setting for a chamber music festival.
The festival is known to feature the greatest classical musicians in the world, who kindly ask each year to be part of the programme because they enjoy being in Risør so much. This small town creates a sense of intimacy for musicians and audiences alike.
The church is the central venue for the classical concerts and church grounds are perfect for having a quick chat with the international stars before they rush off to the next concert. Around 30 concerts are organised during the intense six-day festival programme.
In recent years, concerts have also been held in the homes of Risør residents and have become extremely popular. Sitting in the living room of a charming wooden home gives listeners the opportunity to see the homes from the inside while enjoying the intimate setting of a home concert.
A classical repertoire is almost always performed in the numerous church concerts. Another popular concert venue is the City Hall, which offers concert experiences that range from theatrical Baroque performances to concerts combined with lectures.
In the evening, we recommend visiting the Hødnebø concert venue, only a short stroll from the centre of Risør. In an abandoned exhibition room, listeners can enjoy world-class performers of jazz, classical and pop music in an informal setting that includes both a bar and food truck.
A large outdoor concert is also organised each year on Stangholmen, located only a few minutes by boat from the central square in Risør.  Between 1,000 and 1,500 people usually travel to the island for the concert.
With both musicians and listeners from around the globe, this festival transforms Risør into an international melting pot, where magical concerts are created and experienced.